Negros island is compose of two provinces Negros Occidental and Negros Oriental. The sugar bowl of the Philippines archipelago. Sweets, sugar and everything sugarcane are most scenery of this island. Negros occidental is home of primarily dominant hiligaynon and a hint of Cebuano dialect. Surrounded by sea and home of a famous active Canlaon Volcano, tons of activities in store for outdoor traveler. Culinary tour are delicious destination from Chicken inasal to Fresh seafood and Sweet Piaya to Sweet Calea Cakes.
Let's explore Negros Occidental.
1. Campuestuhan Highland Resort.
A highland resort one of the top local destination. Bacolod and Talisay city overlooked on this resort and sorrounded by mountain background. The whole family loved this because it has alot of activities to do. bungee jump, Zipline, hampster wheel and sky bicycle for intense activity. adventurous kids would love to Rope course and walk on hanging bridge. tito and tita would love to explore the dino park and its ground. Dip to the pool for relaxing cold water. Experience the fun wave pool and bubble kids would love is part of the event. The resort has professional photographer to capture wonderfull moments.
2. Mambukal mountain resort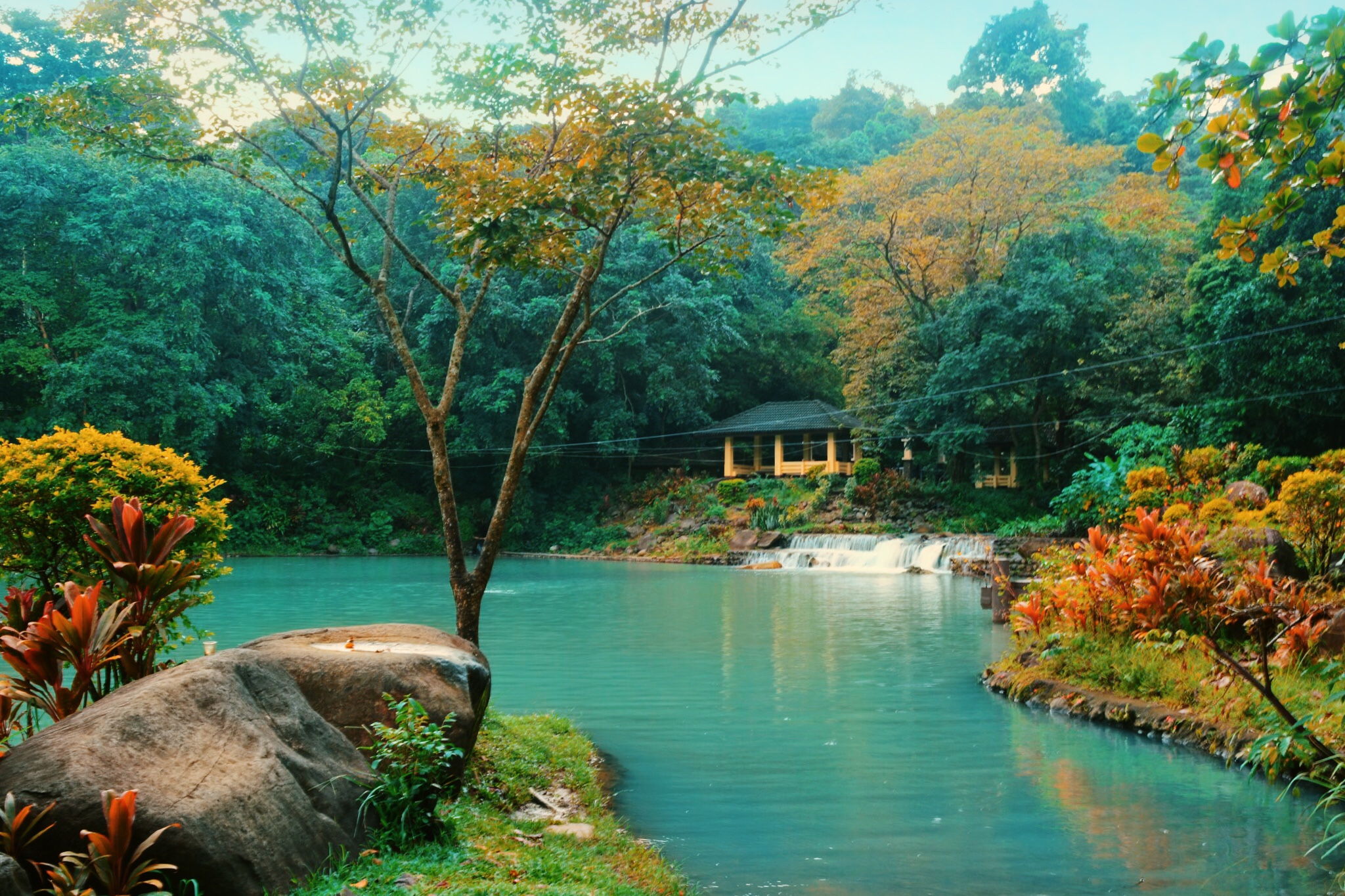 A serene and relaxing place to stay. boating and walk around and hear the quietness and awe at the beauty of nature. home of local flying foxes and amaze the at the butterfly garden. family and friends enjoy the generous place to camp and cool temperature makes couple bond together. Dip therapeutically on Japanese hot spring after the massage spa. On the other side, adventurous friend may also find physically challenge to hike and chase up to seven falls and enjoy the view on the top.
4. Negros Museum
A place to understand the culture and know the people. Stories of the people of the province displayed her thru modern and contemporary art. Enjoy negros of the past.
5. Old Pala-pala Market
Eat fresh catch fish and cooked the way you like it is a must when visit bacolod. A visit for the culinary adventourous traveller. A fish market since during the golden age of sugar haciendero.
6. Chicken Country
You did not go to Negros occidental/Bacolod when you did not go and eat at Chicken country. Serves all part of the chicken serve in special insal way. A Bacolodnon a favorite.
7. San sebastian Cathedral
A iconic religious church date to the spanish era. Build by Agustinian Recolects, it became great influence the faith of this island in shaping its people.
8. Bacolod Public Plaza
A unique checkered painted Bacolod public plaza. A venue of the famouse masskara festival. It witness numerous events and nice group photo souviner.
9. Provincial Lagoon
A picturesque place of negros occidental and always a good set for an hiligaynon telenovela of the past. Its one of the ramaining lungs of the city. joggers and lovers lane of the negrosanon.
10. Balay Negrense
An old haciendero house is must to complete your negros experience. A old saying says in Negros "Money are pick and shovel" in this era. A rich culture are displayed in this house. Its also use as set in a filipino film.
11. Calea
Cakes, cakes, cakes are most sought of the tourist visiting the province. A must carrot cake pasalubong and spoiled yourself on the mudpie ice cream cake.
12. The Ruins
lastly don't forget to take your mandatory picture. the taj Mahal of Negros.