Tired and bored of your daily routines in spite of long weekends? Then spend time with your loved ones. Appreciate the green rolling hills and sway with the waves of the West Philippine Sea and the vast Pacific Ocean in Batanes – A Paradise of Beauties and Thrills.
Let's begin our journey to the northernmost province of Cagayan Valley, that is, Batanes – A Paradise of Beauties and Thrills. 
BATANES – A PARADISE OF BEAUTIES
Admire one of the structures of Batanes in the island of Batan with Basco Lighthouse.  Situated on the rolling Naidi Hills, you can view the spectacular panorama of the Baluarte Bay, Basco town and Mt. Iraya.

Peace your soul with the alluring grass-covered hills, across the rugged seaside landscape of Diura Beach. You can hardly view the Tayid Lighthouse as the fluffy cloud overshadows its structure.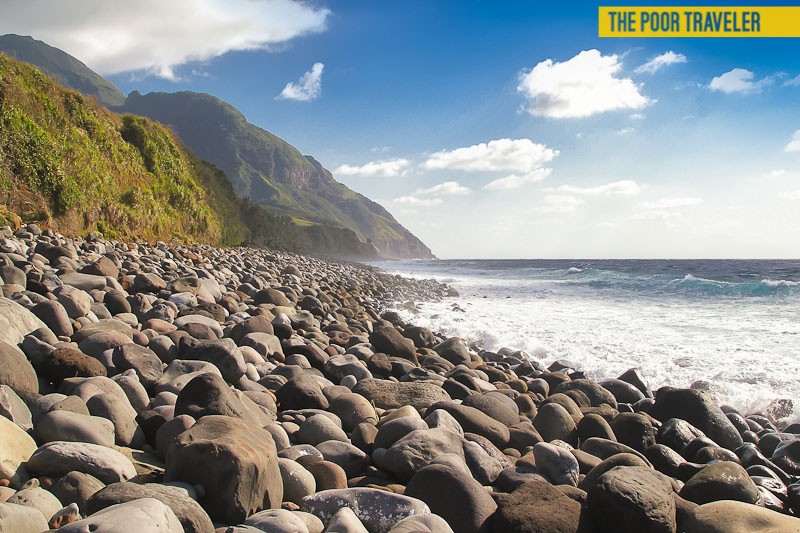 Walking along the boulders of rocks while watching the graceful swaying of the waves of the sea? Be extra careful or else, you'll get hurt.

MORONG BEACH (NAKABUANG ARCH)
Of all the beaches surrounding the island of Sabtang, you'll love taking pictures with its most prominent feature known as Nakabuang Arch, that has become an icon of Sabtang and Batanes as a whole.
Do not leave the island of Sabtang without visiting one of its pride! The Stonehouses in Savidug, covered by cogon roof, were built as the Ivatans protection against strong typhoons.
BEAUTY OF THE IVATANS
Batanes is not just notable for its natural beauty but also of its people, the Ivatans. For more information, click here http://www.ethnicgroupsphilippines.com/people/ethnic-groups-in-the-philippines/ivatan/
BATANES – A PARADISE OF THRILLS
SWAY WITH THE WAVES FROM ISLAND OF BATAN TO SABTANG VIA "FALOWA"
Though the waters  have a reputation of being rough, turbulent and frightening, still the voyage is safe, full of excitement.  But, here's another adventure…a nerve wracking trip to
THRILL YOURSELF TO ITBAYAT  – PHILIPPINES MOST DANGEROUS PORT      
Don't worry because you can escape the danger through the Itbayat Airport.